Brand Name: MY Shower Joy
Material: Plastic
Installation Type: Hand Hold
Style: Single Head
Model Number: LDSDSPADT
Shower shape: Round
Type: Fixed Rotatable Type
Surface Finishing: Chrome
Shower Head Feature: Water Saving Shower Heads
Product name: 3 Jettings SPA shower head
Material: PC+Stainless Steel
Weight: 320g
Product Material: Polycarbonate handle and stainless steel panel
Package: Single shower head
Interface standard: G1/2,Diameter=2cm
Shower head function: Filter Transparent Purifiers Shower Head
Other: bathroom shower head
Panel Size: 80mm
SAVE WATER, PROTECT YOUR POCKET
With Eco-Friendly Shower Head, you will be helping the planet and your pocket due to the revolutionary new micro nozzle technology that is designed to save 35% more water. We made sure to not take away from the pressure.
BETTER CLEANSING
Our showerhead is more efficient by offering higher pressure with the same amount of water use. Our shower head will eliminate any type of soap, shampoo residue, dead skin, and scum easily.
ENHANCE YOUR SHOWER EXPERIENCE
Eco- Friendly Shower Head is made to give you the proper spa experience every day in the comfort of your home!
With 3 different spray patterns (easily changeable) our shower head gives you the chance to adapt the shower to your needs, personalizing your experience and enhancing your shower experience.
Feel revitalized and give the best you every morning!
FAST INSTALLATION
Forget about time-consuming installations or having to renovate your bathroom, The  Eco-Friendly Shower Head installs in seconds and is compatible with any standard hose.                                
ECO-FRIENDLY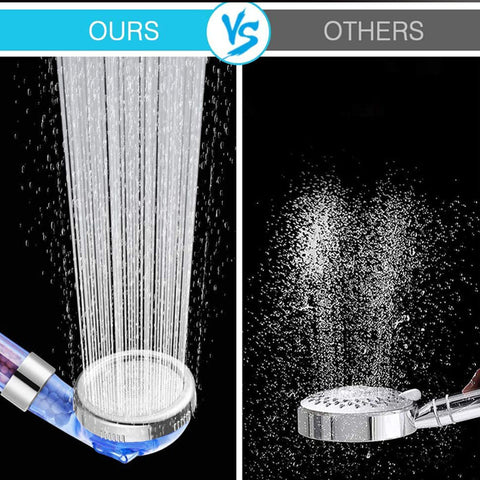 Save water while maintaining high pressure. Conserve up to 35% of your water and improve up to 200% of your water pressure at the same time! 
Saves $227 in water costs every year *(avg. US household estimate)*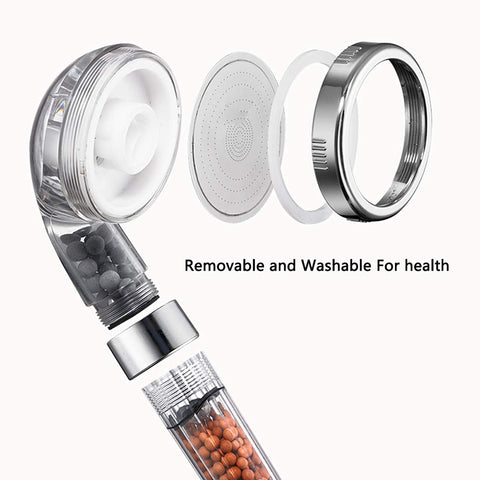 Solid build, no leaks. We designed the showerhead to be transparent with a high-density filter. In that way, it will be easy to disassemble and clean.
THREE SHOWER MODES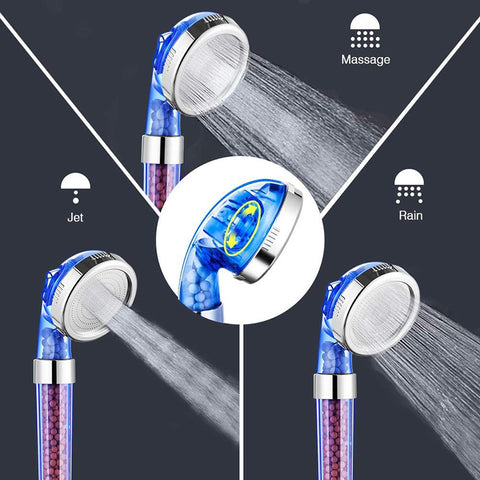 Each mode is a completely different shower experience for you. Easily switch between the modes that suit your moods by flicking the handheld showerhead rocker switch.
THREE TYPES CHOICE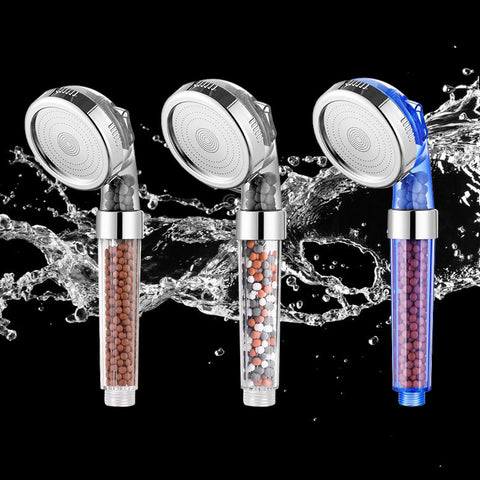 Awesome product
Just started using it. It's a great product..
Highly recommend this product
Thanks for your support, SANTHOSH, Your satisfaction is the best feedback for us.
Delivery is fast, courier to home. The nozzle immediately installed and checked. I can not say anything about the cleanser swine. The lake itself works well, has three modes. From the previous water barely flow, because of this due to the small diameter of the holes, the water goes with a good drink. I'm happy with the purchase, I recommend the producer.
Thanks already received everything works fine came in 8 days brought the courier thanks to the seller for fast sending success and prosperity